Anupam Kher shares his thoughts on 26/11 terror attack and his new movie which is based on this itself. The name of this film is 'Hotel Mumbai' is actually a tribute to all the people who laid down their lives in order to save others during the attacks ultimately making the supreme sacrifices of their lives.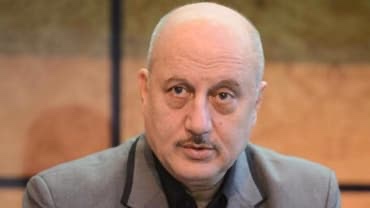 Anupam Kher would be playing the role of Hemant Oberoi, who was a chef at the Taj Palace Hotel in Mumbai.
As we all know 26th Nov 2019 marks the 11th anniversary of these attacks many people around the nation shared posts on their social media accounts about the same.
Anupam Kher said that when he was told that Hemant Oberoi was in the audience watching his film he was overwhelmed, Anupam broke down after a while as Hemant was the real hero. Zee studios further added that "often, we forget to celebrate the real heroes of this country". Indeed It was a day the nation would never forget.