The upcoming movie named 'The girl on the trains' in which the lead actress is none other then Parineeti Chopra how was recently seen pretty busy in the shooting of her another movie which is the biopic of Saina Nehwal. Parineeti recently announced the release date of her upcoming movie 'The Girl On The Train' which is a Bollywood, Hindi adaption of a Hollywood thriller movie, which was also based on a novel.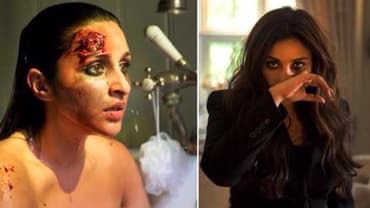 Image source- YouTube.com
Once the release date was revealed it seems that this movie which is directed by Ribbu Dasgupta might clash with another upcoming movie named as 'Dil Bechara' which is also perhaps based on the novel and also a movie called 'The Fault in our starts' by John Green. Dil Bechara has Sushant Singh Rajput as the lead actor sharing the screen with Sanjana Sanghi. Dil Bechara is also expected to release around/on the same date as 'the girl on the train'.