Open India Post Payment Bank and deposit to Samriddhi Account online
The Samariddhi bank account is a special account falling under a scheme which is initiated by the government of India, and it specifically targets in saving money for girl children. The Account is for those parents who have a girl child and wants to save money for their future studies and marriage. It gives an opportunity to the parents to collect money for their daughter and save them for future, from a very young age.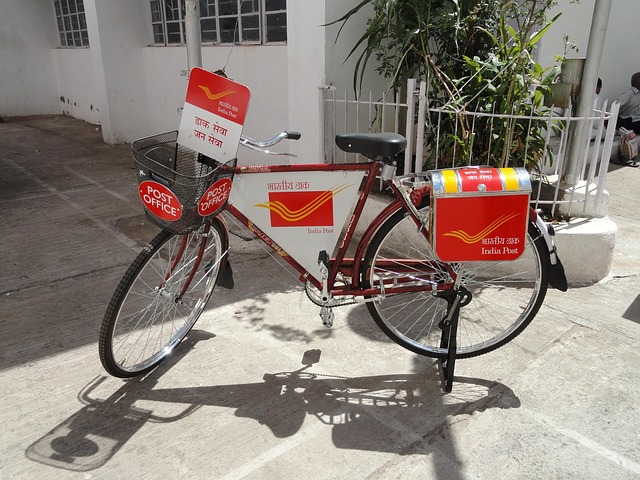 In this article, we will discuss about opening an India Post payment bank account option and depositing to Samariddhi Account online.
In the era of Lockdown, people find it difficult to leave their homes and hence the government of India has offered to deposit to your Samariddhi Account online. All you have to do is to use your mobile and follow the simple steps.

Visit https://youtu.be/8gLSn8DcKxw link to watch the video on following steps 👍
● Download the India Post Bank app and open it on your mobile or convenient device.
● In the next step, you will have to add your basic information's, in which you will have to provide your Mobile Number and PAN number. Remember to enter the mobile number, which easily is accessible at the moment as it will receive OTP in the further steps which are very essential in the proceeding.
● Further, you will receive an OTP(One Time Password)on your provided mobile number. The OTP should verification is time-limited and remains active for 2-3 minutes. The timer will be shown on the screen. Once you receive the OTP, just fill it in the given space and press submit. You will also get the option of regenerating the OTP, in case you didn't receive one. You can recheck the mobile number by going back in case you still have a problem with receiving OTP.
● Then you will get a QR code on the screen. This is for Aadhar verification. Either you can enter the Aadhar number from your Aadhar card manually or scan the code. Enter the Aadhar number and confirm it by re-entering the number.
Visit https://youtu.be/8gLSn8DcKxw link to watch the video on following steps 👍

● You will get an OTP again on the mobile number from which your Aadhar card has a link with. You will have to enter the number and submit it.
Note- You will also get your Aadhar reference number in this step.
● When you enter the OTP correctly, you will be redirected to a page displaying a title of Account Opening Form. This page contains many sections, such as Nominee details, Personal information and more. Fill up each tab with the information required.
● When you will fill all of them correctly, Green tics will appear on each of the tabs there. When all the tabs have these tic marks, then you can be sure that you have successfully given all the required details. A continue button will appear after this. Press it to move forward.
● Next up, you will get to select your banking options. All you have to do is to tick the required options. This steps also gives you a chance to confirm your Personal Information.
● There will be a display of many questions regarding your personal choices. Just select the one you want and confirm them.
● Once done with all this, you will receive the last OTP. Enter and confirm it and it's done. Your Account gets created successfully, and you can note down the Customer ID and account number.
● The next page is registration. Provide the information from the Account you just created. You will have to enter the account number, customer ID and Date of birth. Your mobile number is also required. Once done, the registration gets successful.
● Select the login option and enter the MPIN you created at the starting of the app. By doing this, a menu will be displayed, consisting of options. Select view statement.
● Here you will see an IFSC code. Note it down to deposit money further.
● Come back to the main menu and this time, select the DOP services as a suitable option.
● You will get a list of account names. Go for the option displaying "Sukanya Samridhi Account".
● You will have to enter the Sukanya Samridhi Account number and DOP customer ID which can be seen in the Sukanya Samridhi Account passbook and press continue.
● The selected amount you fill in this page will be transferred from the Post office account to the Sukanya Samridhi Account. Enter the amount and press pay.
Note You need to visit Post Office with you Aadhar Card to get KYC confirmed. Else you will not been able to make big deposit.
And that's it; you are done with the transfer. The main benefit of this function given by the government of India is convenience. You don't have to step out of your house, and you can relax and be sure of the fact that your Account has got the needed monthly money.
Visit https://youtu.be/8gLSn8DcKxw link to watch the video on following steps 👍