Have you watched Episode 39 – Sanjeevani Booti Hanuman in Ramayan Ramanand Sagar TV serial. Take this quiz to know much you learned from Episode 39 – Sanjeevani Booti Hanuman of Ramanand Sagar TV serial Ramayan.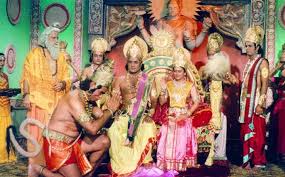 #1.

Why does Hanuman lift the Himalaya Parvat on his shoulder?
#2.

Why does Bharat hit arrow on Hanuman at night while going back to Lanka with Sanjeevani Booti?
#3.

Does Hanuman tell Bharat about Lakshman's condition to Bharat?
#4.

Till what time Hanuman has to reach with Sanjeevani Booti to Lanka?
#5.

Who tells Sri Ram and Lakshman about Brahma's saying of Meghnath's death?
#6.

Meghnath along with a bunch of reliable soldiers goes to worship which goddess?
#7.

Meghnath worships Nikumbala Mata (Kuldevi) to get the ______
#8.

Is Meghnath able to complete his ritual and get the divine chariot?
#9.

Where does Lakshman along with Raja Sugreev, Hanuman, Jamvant and Angad go to fight with Meghnath?
#10.

Who told Lakshman about the weapon to be used by Meghnath on Vibhishan and its counter effect weapon?