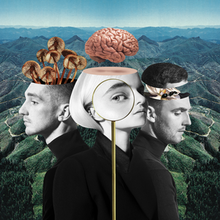 Clean Bandit, the Grammy winning British band takes a tragic view of Donald Trump in its music video for the song, 'Mama'. Released on 30th November, 2018 the music video has sparked up quite a talk amongst its audience. With positive and negative feedbacks, here's the actual meaning that the video is trying to convey.
The video starts with a young boy with a gorgeous head of thick, blond hair along his transition from childhood to adulthood. He first appears as a young boy in a school uniform being humiliated by people with authority. The video then shows the boy being pushed into a pool by a father figure and then being humiliated and embarrassed by his teacher in front of his whole class.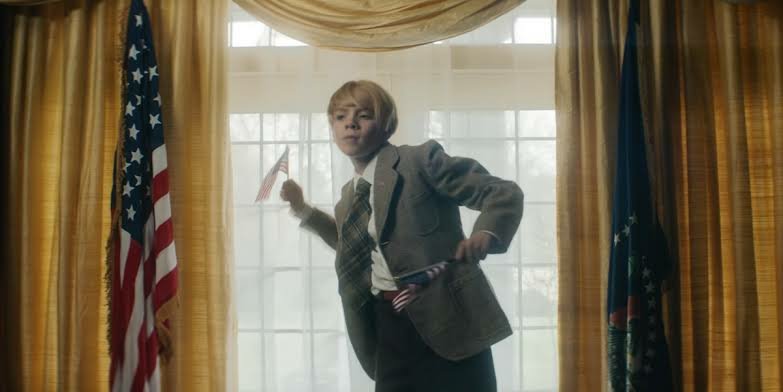 Young Trump
The boy is next shown as a teen training for the army. It is revealed to the audience that the boy is none other than the US president, Donald Trump. Finally Trump is shown as an adult eating a burger while watching the election results which he later throws up after seeing that he won. He is later shown sweating furiously while talking to his mother on the telephone while mouthing the words of the song ," Oh mama, what do I do now?".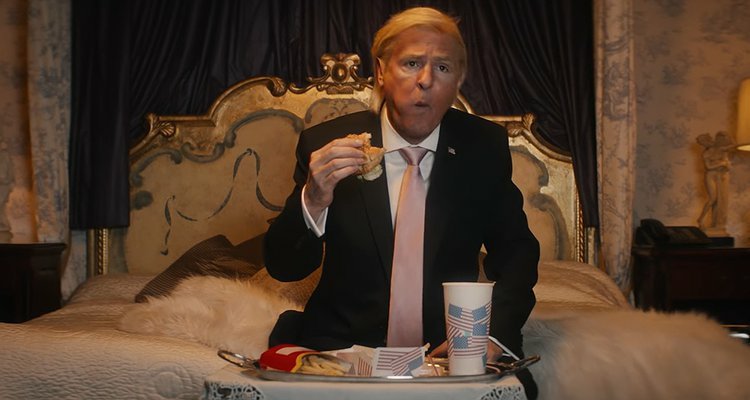 Trump eating a burger while watching election results
Band member, Grace Chatto says in a press release,"We wrote this script about a boy whose power has been taken way from him as a child and he grew up determined to take that power back." She also says,"We directed it ourselves and we found it to be a really interesting experience."
The final seconds of the video is emotional showing Trump and a woman that resembles his wife, Melania slow dancing on a presidential seal but as the camera zooms out, the words, "Damaging our children can damage the entire world" can be read.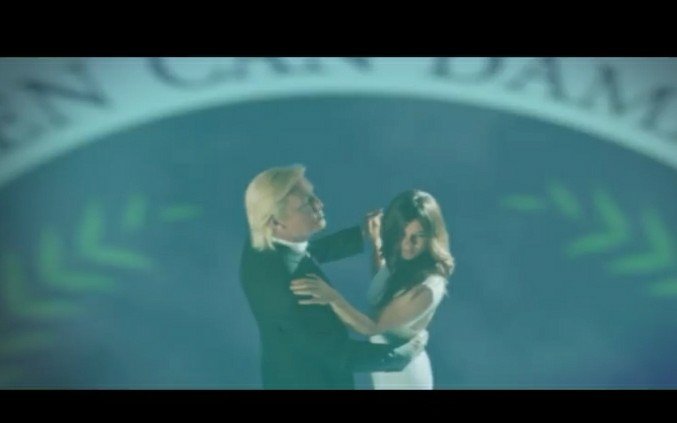 Trump and Melania slow dancing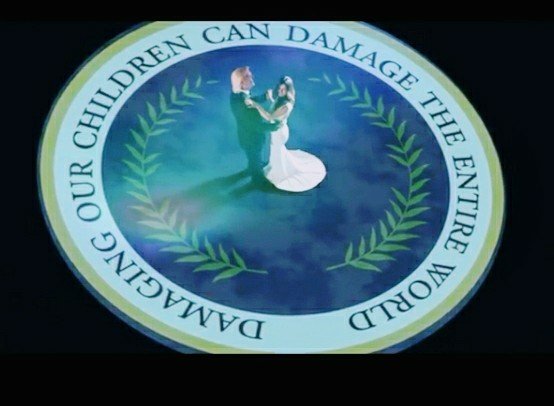 The words," Damaging our children can damage the entire world"