As the evergreen actor of Bollywood Anil Kapoor turns 64 this birthday many celebrities took to their social media accounts and wished this youthful and evergreen actor on his birthday.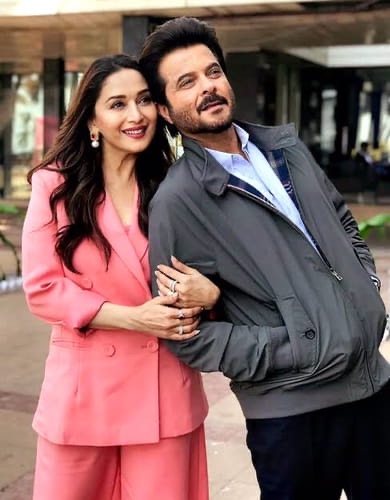 No doubt that everyone out there have loved watching Anil Kapoor and Madhuri Dixit working together in the films as a perfect duo. Fans have had genuine love and appreciation for this duo's onscreen love and chemistry which eventually resulted in many blockbuster movies.
So like many other actors Madhuri too went onto her social media handle and shared a picture of herself with Anil to which she captioned " this is to one of the most disciplined person I have met, time seems to stand still, even though another year has passed. A very happy birthday and many happy returns to the orginal iron man" while tagging Anil on this post.