Have you watched Episode 15 Khar Dushan Vadh of Ramanand Sagar TV serial Ramayan. Take this quiz to know much you learned from this Episode 15 Khar Dushan Vadh.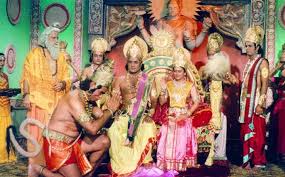 Results
Let other know how much you know about Ramanand Sagar Ramayan.
Share your Score/Result
Click here to take more
Ramayana Quiz
#1.

At which place does Sri Ram spend his last years of exile in Dandkari Van?
#2.

Who gives divine armors to Sri Ram and Lakshman before going to panchvati?
#3.

Who crafted the bow and arrow given to Sri Ram by Rishi Agastaya?
#4.

Jatayu, the great old vulture was whose friend?
#5.

Panchvati is situated at the bank of which river?
#6.

Shrupnakha, the demon, enters Panchvati after transforming into a……
#7.

What does Shrupnakha wanted from Lakshaman?
#8.

What does Lakshaman do to Shrupnakha?
#9.

How is Shrupnakha related to demon Khar and Dushan?
#10.

Who is being sent by Kalbhatt (minister of Khar) to kill Sri Ram and Lakshman ?
#11.

With which arrow does Sri Ram kill the Rakshan sena of Khar- Dushan?