Have you watched Episode  16  Sita Haran Quiz of Ramanand Sagar TV serial Ramayan. Take this quiz to know much you learned from this Episode Episode  16  Sita Haran Quiz .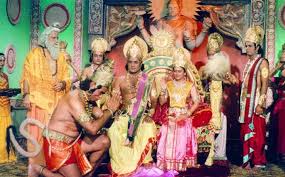 Results
Let other know how much you know about Ramanand Sagar Ramayan.
Share your Score/Result
Click here to take more
Ramayana Quiz
#2.

Sri Ram and Lakshman protects which forest area from demons during their exile
#3.

What is the name of Ravan's brother who has different ideology than Ravan?
#4.

Who suggests Ravan to kidnap Mata Sita instead of fighting directly to Sri Ram?
#5.

Ravan takes whose help in plotting of Mata Sita's kidnapping?
#6.

Marich transforms into which animal to take an attention of Mata Sita?
#7.

Who goes for hunting of golden deer?
#8.

Why does Marich in the form of golden deer, calls Lakshaman and Mata Sita for help?
#9.

Lakshman reluctantly leaves Mata Sita all alone in the hut and goes to see the well being of Sri Ram under the protection of ……
#10.

To kidnap Mata Sita Ravan disguises himself in the form ….
#11.

Who tries to protect Mata Sita from the clutches of Ravana ?