Have you watched Episode 22 of Ramayan – Chaumasa of Ramanand Sagar TV serial. Take this quiz to know much you learned from this Episode 22 of Ramayan – Chaumasa.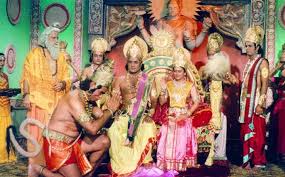 Results
Let other know how much you know about Ramanand Sagar Ramayan.
Share your Score/Result
Click here to take more
Ramayana Quiz
#1.

In which van (forest) does Sri Ram pass chaumasa (four months) with Lakshman?
#2.

On which month Sri Ram suggested to start search for Mata Sita?
#3.

Who promised to help Sri Ram in search of Mata Sita?
#4.

Who is appointed as the Yuvraj of Kishkindha territory after Sugreev became the king?
#5.

Does Sugreev meet Sri Ram after chaumasa (rainy season)?
#6.

Where is Raja Sugreev busy during Chaumasa?
#7.

Lakshman goes in anger to remind Raja Sugreev his promise to search Mata Sita as:
#8.

Does Lakshman doubt about Raja Sugreev's loyalty who would fulfill his promise?
#9.

Who welcomes Lakshman in Kishkindha territory?
#10.

Who suggests Raja Sugreev to go and meet Sri Ram in Prasar Van?