Have you watched Dashrath Vilap Episode 10 of Ramanand Sagar TV serial Ramayan. Take this quiz on Dashrath Vilap Episode 10 to know much you learned from this Episode.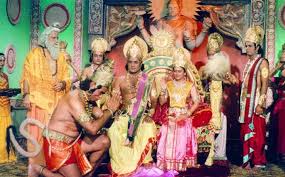 Results
Let other know how much you know about Ramanand Sagar Ramayan.
Share your Score/Result
Click here to take more
Ramayana Quiz
#1.

Who waits for Nishadraj near the river?
#2.

Which Rishi does Sri Ram meet in Chitrakoot Ashram?
#3.

At the bank of which river Rishi Balmiki suggests Sri Ram to make small hut?
#4.

Who says that Sri Ram will be the hero of his grand Kavya(book)?
#5.

In which nakshatra does Sri Ram along with Mata Sita and Lakshman enters in hut?
#6.

What does Sri Ram place in the newly built hut?
#7.

After reaching Ayodhya, whom does Arya Sumant take to meet Raja Dashrath?
#8.

Raja Dashrath killed Kumar Shravan by using ……
#9.

Who cursed Raja Dashrath for dying of son's separation and pain?
#10.

After how many days does Sumant reach to Ayudhya leaving Sri Ram in the forest?