Have you watched Episode 3 of Ramanand Sagar TV serial Ramayan. Take this quiz to know much you learned from this Episode.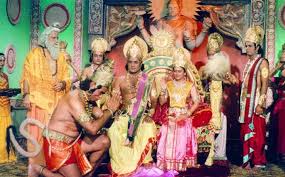 Do ask you kids to attempt this quiz.
#1.

Who is father of Devi Sita?
#2.

Devi Sita is the princess of which princely state?
#3.

Who gives 'divyashashtra' divine weapons to Shri Ram
#4.

Devi Aahilya is the wife of which Rishi?
#5.

Who cursed Devi Ahilaya and turned into stone?
#6.

Who was the son of demon Tadka?
#7.

From which part of Vishu Bhagwan Ganga Maiya origates?
#8.

Which king brought Ganga Maiya to the Earth?
#9.

Who controlled the outflow of Ganga maiya on the Earth?
#10.

What is the condition put forward by Raja Janak on Sita Swayamvar?